Exchange ActiveSync: Setup Android devices
Important Notes
SOGo provides EAS (Exchange ActiveSync) support, but not EWS (Exchange Web Service).
Outlook 2013, 2016 for Windows works well with EAS.
Mainstream mobile devices (iOS, Android, BlackBerry 10) work well with EAS, they can sync mails, calendars, contacts, tasks.
Apple Mail.app, and Outlook for Mac support EWS. But not EAS.
Outlook 2010 for Windows supports MAPI.
iRedMail doesn't integrate OpenChange and Samba4 for native MAPI support.
Requirements
iRedMail-0.9.0 or later releases is required.
You must choose to install SOGo groupware during iRedMail installation.
Step-by-step configuration
1: Open application Mail on home screen: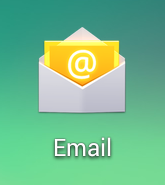 2: Fill your full email address and password in Account Setup page: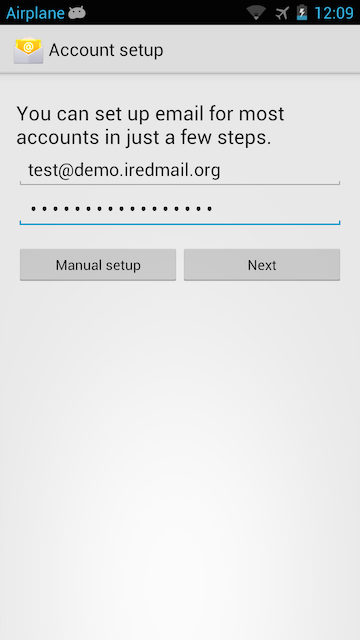 3: If it asks you to choose Account Type, please choose Exchange: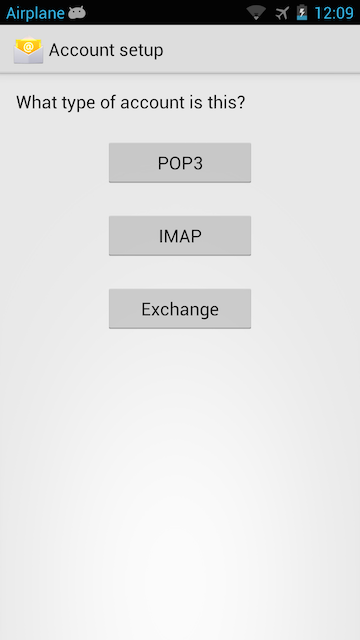 4: In detailed account setup page, fill up the form with your server address and email account credential
Domain\Username: your full email address
Password: password of your email account
Server: your server name or IP address
Port: 443
Please also check Use secure connection (SSL) and Accept all SSL certificates: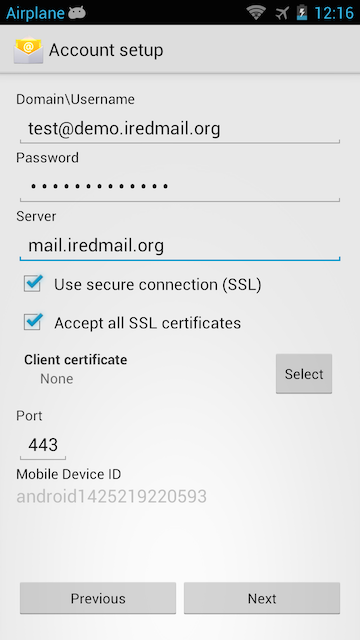 5: In Account Settings page, you can choose Push. it's all up to you.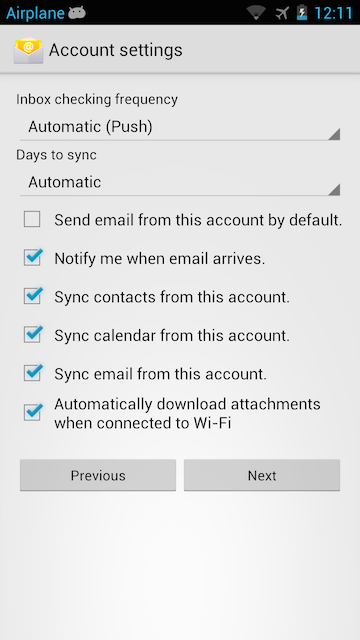 6: Choose a name for your Exchange account.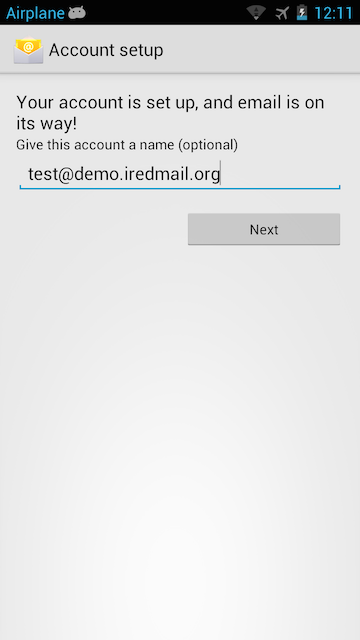 Click Next to finish account setup. That's all.